The Black Convocation is an annual event programmed to expose the richness and breadth of the black community on campus to incoming freshmen and transfer students.  It orients the new students to the services, resources, and people on campus that are here to be a part of their UCLA Community experience.  This event is attended by over one hundred students, faculty, staff, and alumni every year.
Black Convocation 2014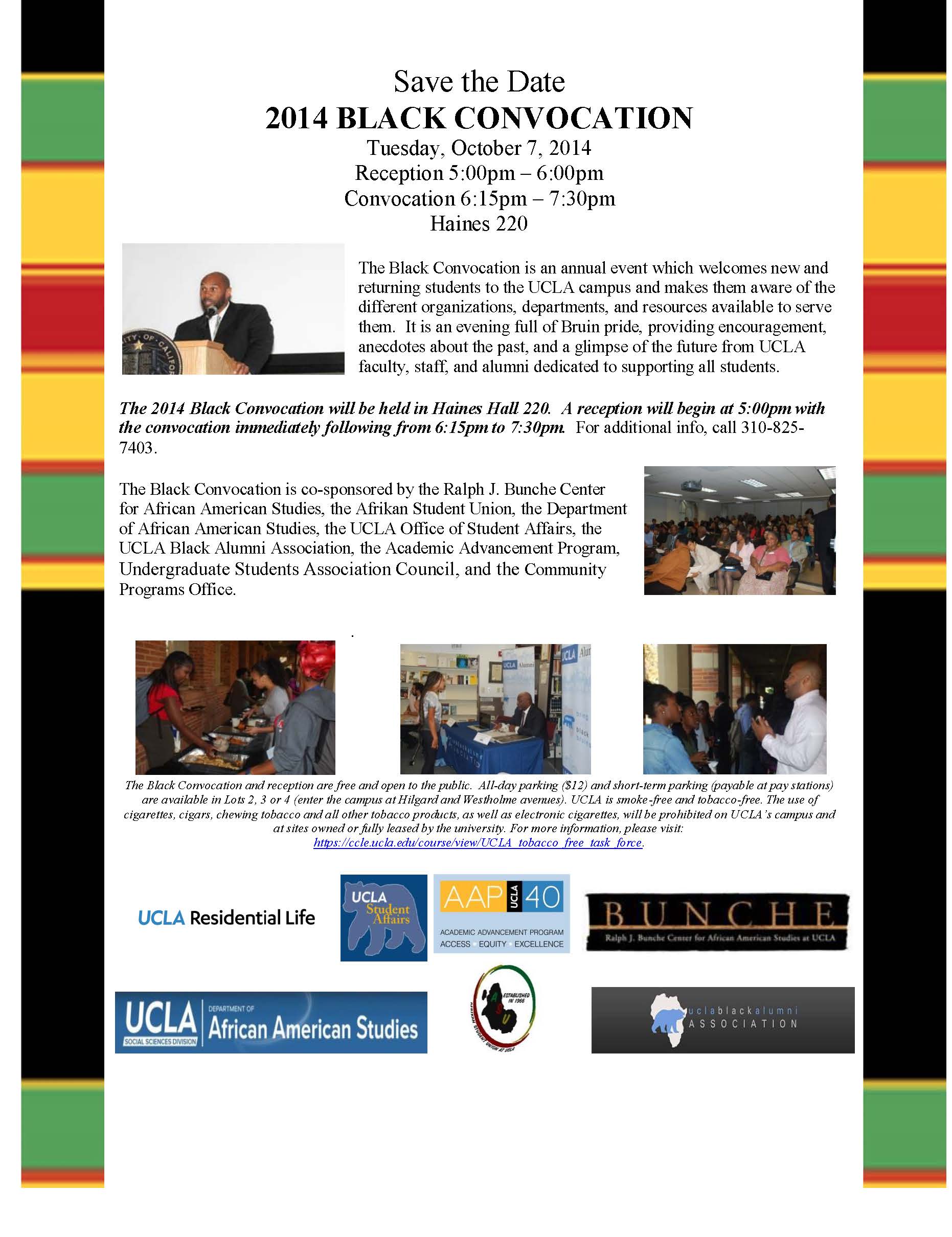 Tuesday, October 7, 2014
Reception 5:00-6:00pm
Program 6:15-7:30pm Haines 220
Co-sponsored by the Afrikan Student Union, the UCLA Office of Student Affairs, the UCLA Office of Residential Life, the UCLA Office of Diversity and Faculty Development, the Academic Advancement Program, the UCLA African American Studies Department, and the UCLA Black Alumni Association.