Black Los Angeles Research Publication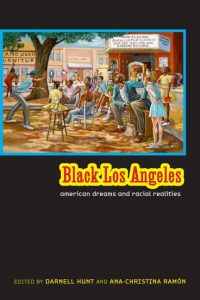 BLACK LOS ANGELES
American Dreams and Racial Realities
Edited by Darnell Hunt and Ana-Christina Ramon
"A true masterwork of urban studies. Taken together, these wide-ranging, diverse, original essays significantly expand our understanding of the African-American experience in Los Angeles. With breathtaking scope and vision, Black Los Angeles is a brilliant example of cutting-edge scholarship and a powerful corrective to the enduring image of a city of drive-by shootings and low-rise projects." –Robin D. G. Kelley, author of Freedom Dreams: The Black Radical Imagination
READ:
Contents | Introduction | Los Angeles Times review | American Studies Journal blog review | Du Bois Review abstract
Read excerpts from the book online HERE
"These beautifully-written essays cover the grit of everyday life (family, gangs, gays), cultural magic (art, music, media), and political action (labor, education, and environment). The diversity of perspectives and eight-year commitment by scholars and community collaborators make this a one-of-a-kind collection. The result is a realistic and uplifting portrayal. Anyone who wants to understand Los Angeles and Black America needs to read this book now" –Michael Dear, author of The Postmodern Urban Condition
---
Los Angeles is well-known as a temperate paradise with expansive beaches and mountain vistas, a booming luxury housing market, and the home of glamorous Hollywood. During the first half of the twentieth century, Los Angeles was also seen as a mecca for both African Americans and a steady stream of migrants from around the country and the world, transforming Los Angeles into one of the world's most diverse cities. The city has become a multicultural maze in which many now fear that the political clout of the region's large black population has been lost. Nonetheless, the dream of a better life lives on for black Angelenos today, despite the harsh social and economic conditions many confront.
Black Los Angeles is the culmination of a groundbreaking research project from the Ralph J. Bunche Center for African American Studies at UCLA that presents an in-depth analysis of the historical and contemporary contours of black life in Los Angeles. Based on innovative research, the original essays are multi-disciplinary in approach and comprehensive in scope, connecting the dots between the city's racial past, present, and future. Through historical and contemporary anecdotes, oral histories, maps, photographs, illustrations, and demographic data, we see that Black Los Angeles is and has always been a space of profound contradictions. Just as Los Angeles has come to symbolize the complexities of the early twenty-first-century city, so too has Black Los Angeles come to embody the complex realities of race in so-called "colorblind" times.
Contributors: Melina Abdullah, Alex Alonso, Dionne Bennett, Joshua Bloom, Edna Bonacich, Scot Brown, Reginald Chapple, Lola Smallwood Cuevas, Andrew Deener, Regina Freer, Jooyoung Lee, Mignon R. Moore, Lanita Morris, Neva Pemberton, Steven C. Pitts, Carrie Petrucci, Gwendelyn Rivera, Paul Robinson, M. Belinda Tucker, Paul Von Blum, Mary Weaver, Sonya Winton, and Nancy Wang Yuen.
Darnell Hunt is Director of the Ralph J. Bunche Center for African American Studies and Professor of Sociology at UCLA. He is the editor or author of numerous books, including Channeling Blackness: Studies on Television and Race in America and Screening the Los Angeles "Riots:" Race, Seeing, and Resistance.
Ana-Christina Ramon is Assistant Director of the Ralph J. Bunche Center for African American Studies at University of California, Los Angeles, and a social psychologist.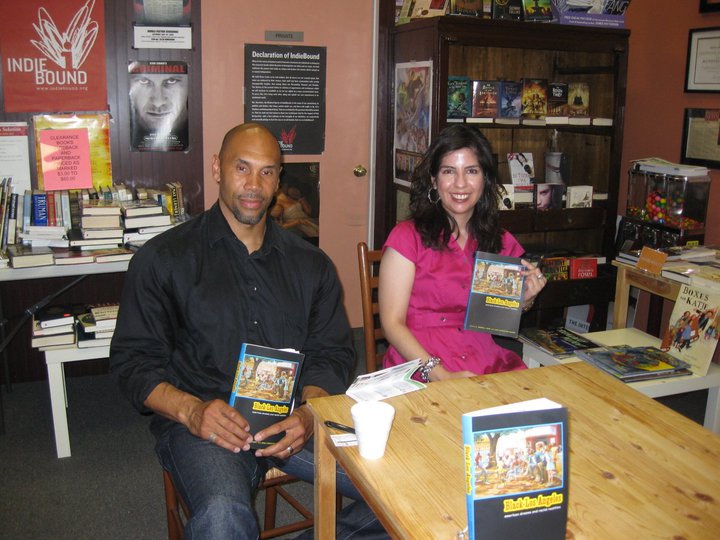 ---
April 21, 2010
432 pages
$26.00 paper; ISBN: 978-0-8147-3735-4
$75.00 cloth; ISBN: 978-0-8147-3734-7