May 8, 2013
Black, Native, American: Narratives of Race, Place and History in 'Black Town' Tours"

The Bunche Center Authors' Series hosts Professor Karla Slocum, Associate Professor, Department of Anthropology, University of North Carolina – Chapel Hill.  Slocum will discuss how contemporary tour narratives of historical black towns situate these sites within a multiracial, multi-locational history of African-American and Native American struggles, urbanization, economic in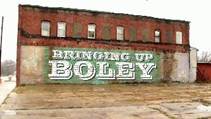 novation, and nostalgia for black solidarity, resulting is a fascinating counternarrative of America's past with significant implications for present "postracial" claims.
Currently on leave from UNC, Slocum is serving as a NEH Fellow and Resident Scholar at the School for Advanced Research, Santa Fe, New Mexico.  She is the author of Free Trade and Freedom: Neoliberalism, Place and Nation in the Caribbean (2006).
Please join us on Wednesday, May 8, 2013, from 12:00 Noon – 1:00 PM, in the Library and Media Center – Haines Hall 135.  All-day parking ($11) and short-term parking (payable at pay stations) are available in Lots 2, 3 or 4 (enter the campus at Hilgard and Westholme avenues).  UCLA is smoke-free and tobacco-free.  The use of cigarettes, cigars, chewing tobacco and all other tobacco products, as well as electronic cigarettes, will be prohibited on UCLA's campus and at sites owned or fully leased by the university.  For more information, please visit: https://ccle.ucla.edu/course/view/UCLA_tobacco_free_task_force.