Plaque to Honor UCLA Freedom Riders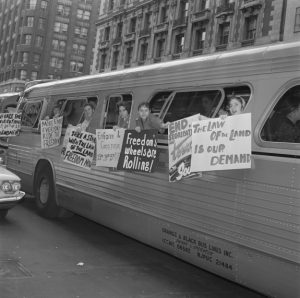 The UCLA Undergraduate Students Association Council will dedicate a plaque in honor of the UCLA Freedom Riders on Tuesday, May 14, 2013 at 7:00 PM in Kerckhoff Hall 417, 308 Westwood Plaza.  The event will take place on the same day as the burning of a Freedom Rider's bus in Anniston, Alabama, which occurred on May 14, 1961.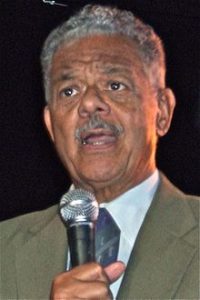 The event will feature a special presentation by Former Los Angeles City CouncilmemberRobert Farrell and Dr. Robert Singleton who will discuss their experience as UCLA students who served as Freedom Riders.  Dr. Singleton, Professor in the Department of Economics at Loyola Marymount University, was the first director of the Bunche Center.  He and former Councilman Farrell will help to dedicate a plaque in the Council meeting room to commemorate the hard work and sacrifice of these activists.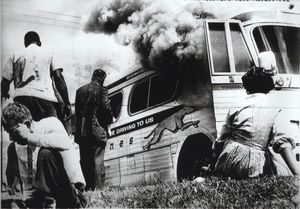 In 1961, with the support of the UCLA undergraduate student body, several members of the UCLA community joined the Freedom Rides as part of two small integrated groups sent by the Congress of Racial Equality (CORE) to test and desegregate long distance buses and their terminals.  When they traveled into Alabama, the Freedom Riders were attacked and badly beaten, and CORE called the ride off.  Other Civil Rights activists – many were young members of the Student Nonviolent Coordinating Committee- rushed to Alabama to continue the ride.  On May 14, Mother's Day, in Anniston, Alabama, a mob of Ku Klux Klansmen attacked a Greyhound bus, slashing its tires and firebombing it.  As the bus burned, the mob held the doors shut, intending to burn the riders to death.  Sources disagree as to what dispersed the rioting mob from the bus door – either an exploding fuel tank or an undercover state investigator brandishing a revolver – but the riders escaped the fire on the bus, only to be beaten by the mob.  Warning shots fired into the air by highway patrolmen prevented the riders from being lynched.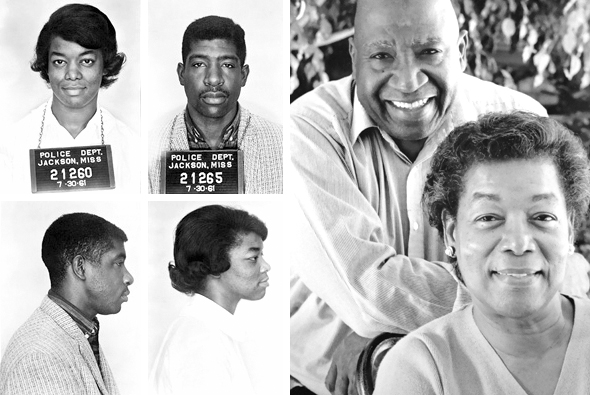 Dr. Robert Singleton and his wife Helen joined the Freedom Rides and were arrested in Jackson, Mississippi, charged with "Breach of Peace," and subsequently incarcerated at Parchman Penitentiary with more than 300 other Freedom Riders.  The Freedom Rides and the bus burning led to new regulations enforcing the Supreme Court's decisions and gradually led to society and policy change in America.