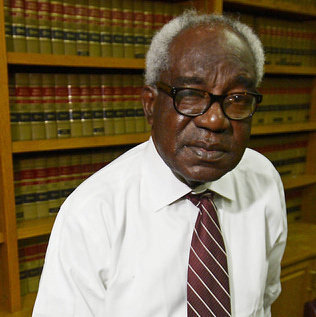 August 4, 2013 — Noted civil rights attorney Julius Chambers died Friday after a lengthy period of declining health.  Chambers argued several landmark cases before the U.S. Supreme Court, winning them all, and became head of the NAACP Legal Defense Fund in the mid-1980s.  In 1990, he was the Bunche Center's third Thurgood Marshall honoree.  During his lecture, he made the following observation regarding the Supreme Court at the time:
"…You ought to appreciate how serious our plight is today and how threatening what the Supreme Court is doing is to all of us and to what we are trying to accomplish."
Click HERE for the complete list of Bunche Center Thurgood Marshall honorees.