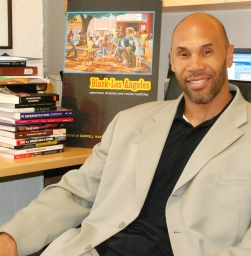 October 14, 2013 – New Bunche Center Study, authored by Center Director Darnell Hunt, reveals that television viewers are more likely to watch shows that employ racially diverse casts and writers.  To read the full article in the UCLA Newsroom, Click Here.
Download the Hollywood Diversity Brief-Spotlight-10-2013.
For background information on the Race and Hollywood Project, Click Here.