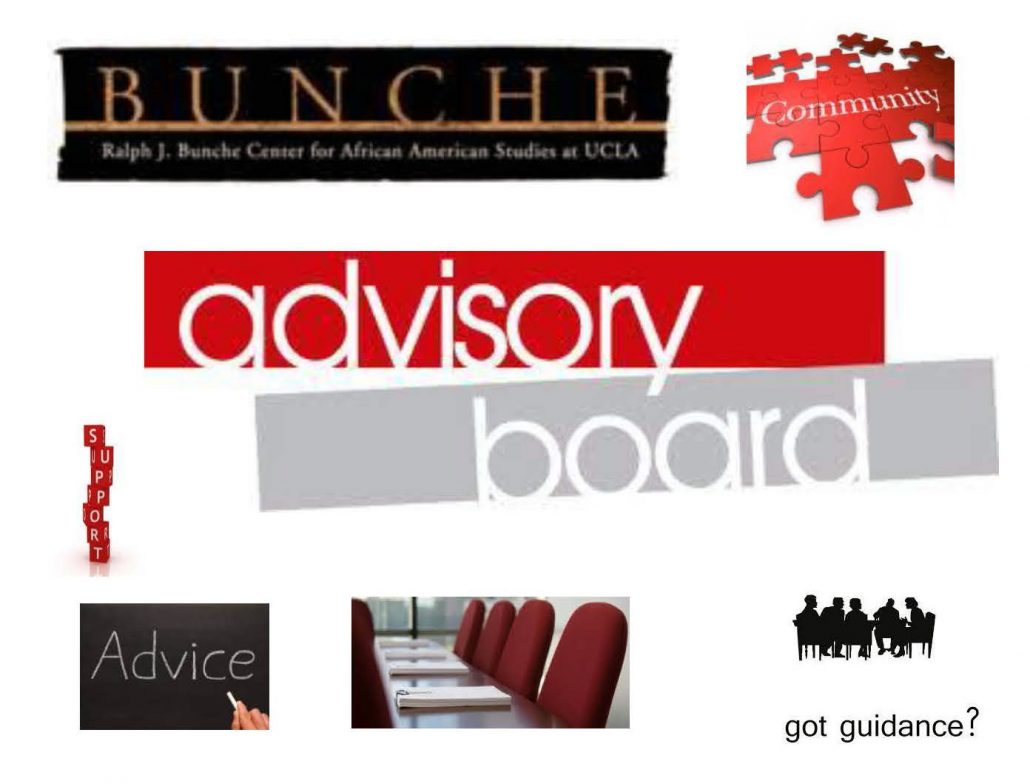 The Bunche Center Community Advisory Board will reconvene in early December for the first meeting of the 2013-2014 academic year.  Board members, returning and new, serve the Bunche Center by providing support and valuable advice on how the Center conducts its research and community outreach.
The 2013-2014 Bunche Center Community Advisory Board, composed of 12 community members, is a diverse group, many with UCLA ties.  They come from a variety of backgrounds and professions.  However, what they have in common is a passion for supporting the Center's work and providing guidance as we strive to advance research and understanding into the history, culture and political life of African Americans and the Diaspora.  Three student representatives also serve on the board.  Both undergraduate and graduate students, our student board members provide important insight into campus academics and climate and contribute to the board by infusing ideas and concepts based on their experience as current UCLA students.
The Bunche Center 2013-2014 Community Advisory Board members are:
Jacqui Allen                                              Sherrill Luke                                 Rita Rothman
Jonathan Freeman                                 Anndretta Lyle                              Robert Singleton
Nedra Jenkins                                          Eric Moore                                     Bobby Smith
Daniel Johnson                                       Wilma Pinder                                Kayretha Willis
Mandla Kayise                                         Virgil Roberts                               Glenda Wina
We appreciate the board's service in support of the Ralph J. Bunche Center for African American Studies at UCLA.  We invite others who may have served previously, are interested in joining, or who have questions about the board, to contact Bunche Center Senior Editor Dawn Jefferson at 310-206-5500.