Bunche Center Authors' Series Lecture Presents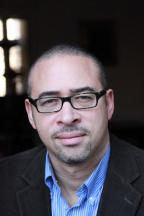 Jonathan Holloway
Discussing his new book
Jim Crow Wisdom:
Memory and Identity in Black America Since 1940 
THURSDAY, JANUARY 30, 2014
Library and Media Center – Haines Hall
12 Noon – 1:00 PM
Jonathan Holloway, Yale University Professor of History, American Studies and African American Studies is also the author of Confronting the Veil: Abram Harris Jr., E. Franklin Frazier, and Ralph Bunche, 1919-1941 (2002). He is a specialist in post-emancipation United States history with a focus on cultural and intellectual history.  
This event, co-hosted by Robin D. G. Kelley and the UCLA History Department, is free and open to the public. All-day parking ($12) and short-term parking (payable at pay stations) are available in Lots 2, 3 or 4 (enter the campus at Hilgard and Westholme avenues). UCLA is smoke-free and tobacco-free. The use of cigarettes, cigars, chewing tobacco and all other tobacco products, as well as electronic cigarettes, will be prohibited on UCLA's campus and at sites owned or fully leased by the university. For more information, please visit: https://ccle.ucla.edu/course/view/UCLA_tobacco_free_task_force.