Culver City's 9th Annual Martin Luther King Jr. Celebration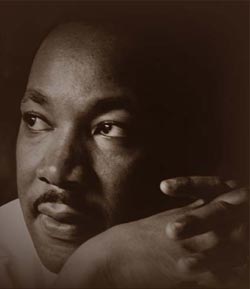 Bunche Center Faculty Associate Scot Brown to Participate in Panel Discussion –
"What Did Dr. King Say? And What Will We Do?"
Saturday, January 18, 2014, 10:30 a.m. — 4:00 p.m.
Culver City Senior Center
4095 Overland Ave., Culver City, CA 90230
Free to the public.
Keynote Speaker: Reverend Michael Beckwith
Moderator, Panel Discussion: Eisha Mason
Panelists
Dr. Scot Brown, Professor of History & African American Studies, UCLA
Ms. Candace Carnicelli, Ex. Dir. Common Peace
Dr. Kimberly King, CSULA professor of Psychology
Ms. Nana Gyamfi,  JD, Attorney and Human Rights Activist
For more information call 310-253-6675.