THE EVENTS: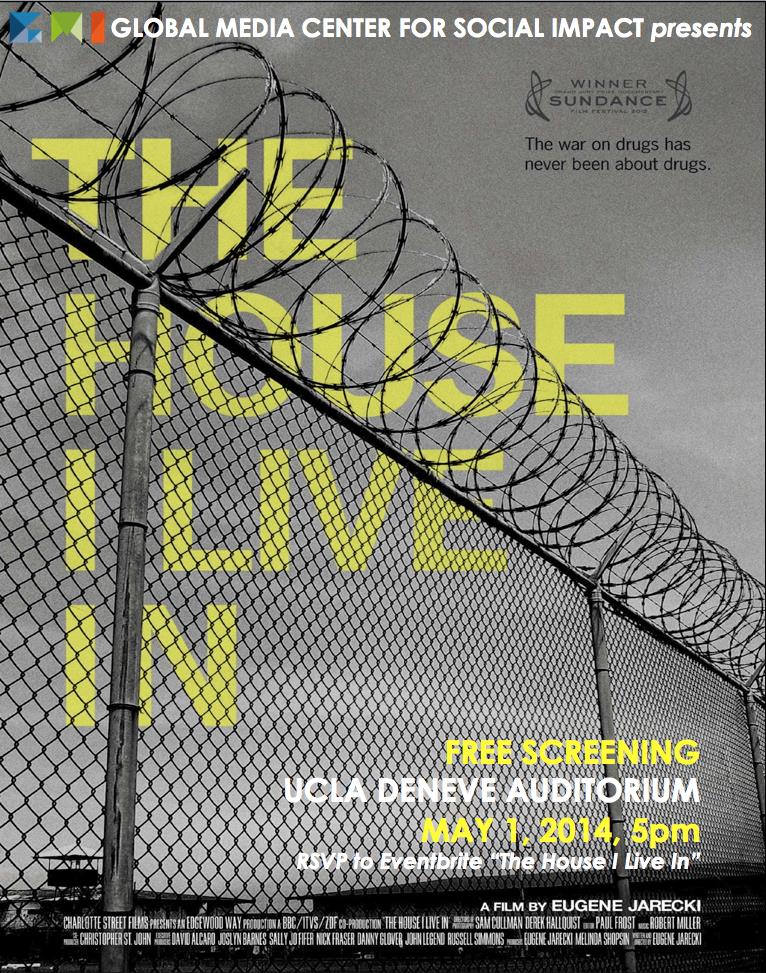 The House I Live In
May 1, 2014
5pm, DeNeve Auditorium, UCLA
A free screening and discussion with the filmmakers of "The House I live In," a Sundance Grand Jury-winning documentary that explores the devastating economic, cultural, and political consequences of the US government's forty year "war on drugs."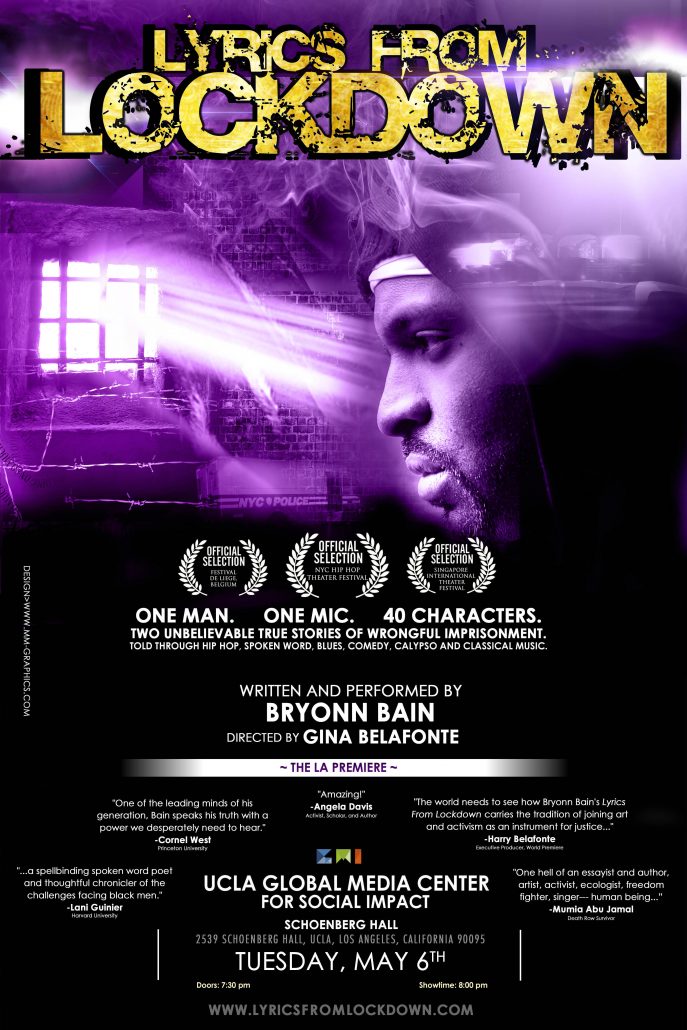 Lyrics from Lockdown
May 6, 2014
8pm, Schoenberg Hall, UCLA
The Los Angeles premier of Bryonn Bain's acclaimed multi-media theater performance, "Lyrics from Lockdown." This provocative production weaves together hip hop, theater, spoken word, rhythm and blues, calypso, classical music, and the voices of over 40 characters to tell the story of racial profiling and wrongful incarceration in the US.
Who:
The events are sponsored by the Global Media Center for Social Impact (GMI) at UCLA's Fielding School of Public Health.  GMI works with storytellers in television, film, music, and new media to increase the realism of story-lines on topics of social value and to engage and empower audiences to make change on issues that matter to them. GMI inspires and informs compelling and accurate portrayals of topics such as health care, environment, racial justice, LGBT/gender equality, and more.
What & why:
The United States imprisons more of its population than any other country in the world. A disproportionate number of people behind bars are men of color. Bureau of Justice Statistics reveal that 1 out of every 3 African American men can expect to go to prison in his lifetime. This has catastrophic consequences for the health and wellbeing of individuals, families, and communities. Mass incarceration is a public health issue.