July 10, 2014 – Last year, Scandal's Kerry Washington was poised to make history if she won Outstanding Lead Actress in a Drama Series. Washington and other well-respected African American actors such as Don Cheadle and Alfre Woodard, vied for an Emmy win. But unfortunately, the actors and viewers were disappointed when the 65th annual Emmy Awards, which were supposed to celebrate "the best of television," didn't include any awards for three of the most prominent African American nominees.
The 2014 Emmy nominations were made early this morning and while more African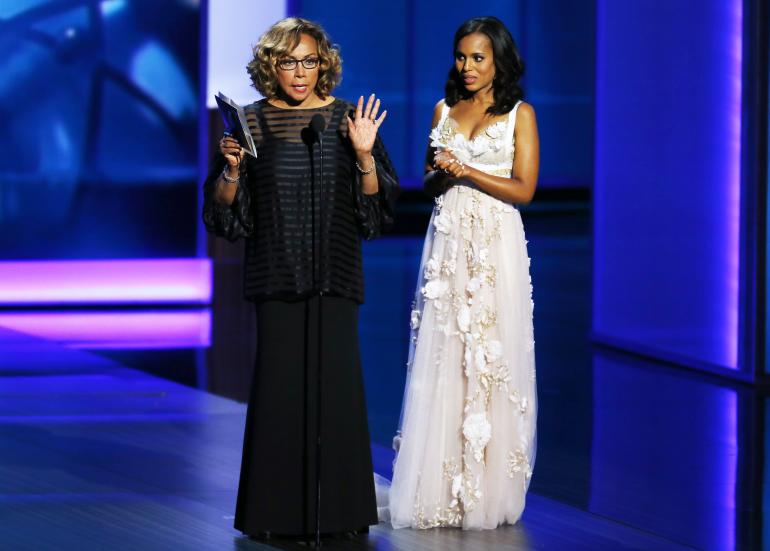 Americans seemed to score nominations, the question still remains if this year's awards ceremony will bring the elusive win, particularly for Washington, who is again nominated in Lead Actress category.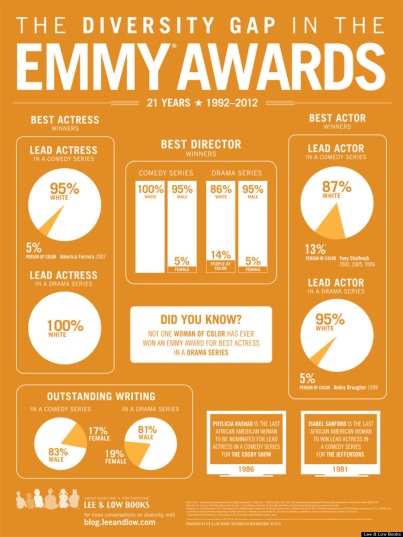 The last black actresses to receive a Lead Actress nomination were Cicely Tyson in 1995 for Sweet Justice, Regina Taylor in 1993 for I'll Fly Away, and Alfre Woodard in 1986 for St. Elsewhere. No Black Actress has ever won for Lead actress. Ever. No, not EVER.
For the 2014 Emmys, the African American nominees in the performance category include Don Cheadle, Andre Braugher, Chiwetel Ejiofor, Idris Elba, Kerry Washington, Cicely Tyson, Laverne Cox, and Angela Bassett. For the complete list of nominees, Click Here.
Lee and Low Emmy statistics chart – Click Here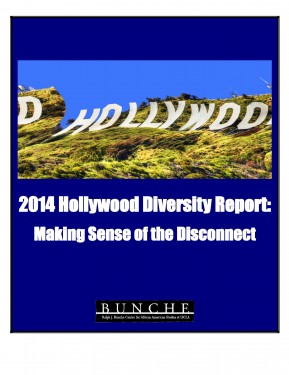 Through the Bunche Center's research initiative, the Race and Hollywood Project, the Center has produced a definitive analysis of diversity (or the lack thereof) in the film and television industries. To download and print a copy of "2014 Hollywood Diversity Report:  Making Sense of the Disconnect,"  CLICK HERE.
For background information about the Bunche Center's Race and Hollywood Project, Click Here. For previous posts about the Center's Hollywood Advancement Project, Click Here.
To learn more about supporting this important research project and its annual diversity report, please contact Chia Yen, Executive Director of Development, UCLA Institute of American Cultures at cyen@support.ucla.edu or 310.206.6872.  To learn more about how to support the Bunche Center, you may also visit https://giving.ucla.edu/bunche.