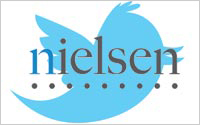 July 16, 2014 – In the aftermath of Nielsen's Twitter rating system introduced last year, numbers found that the third-season premiere of Scandal ranked at the top of the Nielsen Twitter TV ratings. The measurement ranks shows according to the unique audience of Twitter users who have been exposed to at least one tweet about a program. It also identifies the number of tweets associated with a particular episode. To read more, Click Here.
For background information about the Bunche Center's Race and Hollywood Project, Click Here. For previous posts about the Center's Hollywood Advancement Project, Click Here.
To learn more about supporting this important research project and its annual diversity report, please contact Chia Yen, Executive Director of Development, UCLA Institute of American Cultures at cyen@support.ucla.edu or 310.206.6872.  To learn more about how to support the Bunche Center, you may also visit https://giving.ucla.edu/bunche.