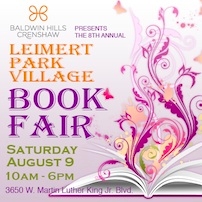 The 8th Annual Leimert Park Village Book Fair is coming soon!  Take note of the **NEW LOCATION! The book fair will be held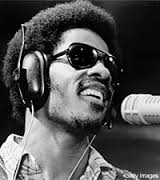 on Saturday 8/9/14 from 10am-6pm at the Baldwin Hills Crenshaw Plaza.  As it has in the past, the Bunche Library and Media Center (LMC) will host a booth at this year's event.
The theme of the 2014 book fair is, "1970-1979: A Decade of Self-Expression."  This year's Legacy Awards will honor "Good Times" TV Show creator, Eric Monte, and the legendary, Stevie Wonder!
For more information on the Leimert Park Village Book Fair, Click Here.