School Named in Honor of L.A.'s First African American High School Principal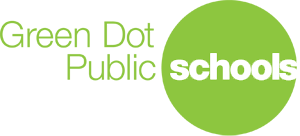 Green Dot Public Schools will name one of its schools in honor of James B. Taylor. Taylor is a lifelong educator who went on to become the first African American high school principal in the Los Angeles Unified School District, and later to be Deputy Superintendent of LAUSD, the district's second highest position.
The dedication ceremony of Ánimo James B. Taylor Charter Middle School will be at 10:00 a.m. on September 12th on the campus, located at 810 East 111th Place, Los Angeles, CA 90059.  For more information contact Gabriel Sanchez at Gabriel.sanchez@greendot.org or 323-565-1604.