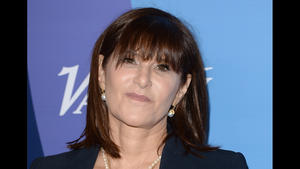 December 12, 2014 – Bunche Center Director Darnell Hunt is quoted in a Los Angeles Times article concerning Sony Pictures Entertainment Co-Chairman Amy Pascal's leaked emails. The emails reveal racially insensitive remarks about President Obama by Pascal, and exchanges that denigrate comedian Kevin Hart and others. To read the full story, Click Here.
***
The Center's most recent research initiative is the Race and Hollywood Project, which looks at inequities in representation and employment of underrepresented populations in the entertainment industry.  Out of this research, the Center has developed the Hollywood Diversity Report, the only comprehensive research analysis of diversity in film and television. The report identifies and shares best practices for increasing the pipeline of underrepresented groups in the entertainment industry and advances existing industry efforts to better serve a diversifying America.
For background information about the Bunche Center's Race and Hollywood Project, Click Here. For previous posts about the Center's Hollywood Advancement Project, Click Here.