On Jan. 17 1969, Alprentice "Bunchy" Carter and John Huggins were fatally shot inside UCLA's Campbell Hall.  The shooting occured during a meeting convened by the Black Student Union, after an argument erupted between activist groups on campus.
On January 23rd, 2015, the Afrikan Student Union and the Academic Advancement Program will hold a ceremony at Campbell Hall commemorating the 46th anniversary of the shootings.  An official commemoration has been held every year since 1999, and through the efforts of students, a stone memorial was added in 2010.  The event will explore social justice issues past and present, including some discussion about Ferguson.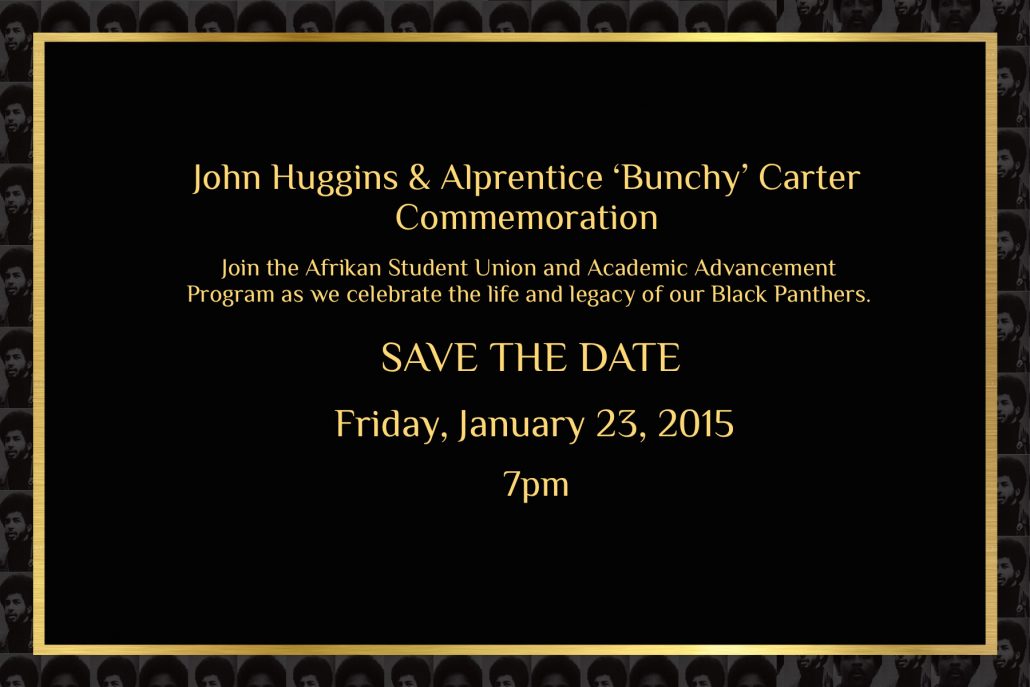 The event is free and open to the public.  All-day parking ($12) and short-term parking (payable at pay stations) are available in Lots 2, 3 or 4 (enter the campus at Hilgard and Westholme avenues).  UCLA is smoke-free and tobacco-free. The use of cigarettes, cigars, chewing tobacco and all other tobacco products, as well as electronic cigarettes, will be prohibited on UCLA's campus and at sites owned or fully leased by the university.  For more information, please visit: https://ccle.ucla.edu/course/view/UCLA_tobacco_free_task_force.