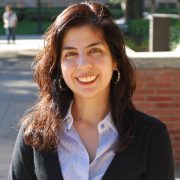 February 23, 2015 – Zócalo talks with Bunche Center's Dr. Ana-Christina Ramon and others about stories they'd like to see.  To read the article, Click Here.
For background information about the Bunche Center's Race and Hollywood Project, Click Here. For previous posts about the Center's Hollywood Advancement Project, Click Here.
For more information on the Bunche Center's upcoming 2015 Hollywood Diversity Report, please Click Here.