Hunt Discusses Matt Damon Diversity Comments in Huffington Post While Diverse Films Continue to Win at Box Office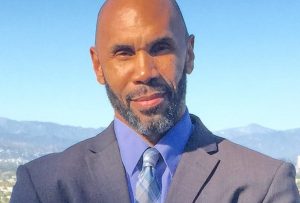 September 16, 2015 – Darnell Hunt, Bunche Center Director, talks with the Huffington Post about Matt Damon's recent comments about diversity in front of verses behind the camera. To read the article, Click Here.
In an Associated Press article, Hunt discusses the recent box office success of "Straight Outta Compton," "War Room" and "The Perfect Guy" and how it shows that audiences are interested in diverse films. To read the AP story, Click Here.
For background information about the Bunche Center's Race and Hollywood Project, Click Here.  For previous posts about the Center's Hollywood Advancement Project, Click Here.
To learn more about supporting this important research project and its annual diversity report, please contact Chia Yen, Executive Director of Development, UCLA Institute of American Cultures at cyen@support.ucla.edu or  310.206.6872.  To learn more about how to support the Bunche Center, you may also visit https://giving.ucla.edu/bunche.