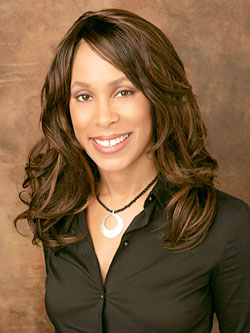 February 17, 2016 – Channing Dungey has been named the new president of ABC Entertainment, replacing previous head, Paul Lee. Dungey is the first African American woman to ever lead a major broadcast network. Dungey graduated magna cum laude from the UCLA School of Theater, Film and Television, where she has served as a Visiting Assistant Professor teaching the graduate courses Developing the Drama Pilot and Developing Comedy Series.
To read the story in Variety, Click Here.
February 18, 2016 – Bunche Center Director Darnell Hunt talks with the Los Angeles Times about the appointment of Dungey at ABC. To read the article, Click Here.
The Bunche Center will release its 2016 Hollywood Diversity Report on February 25, 2016. The report is an analysis of diversity (or the lack thereof) in the film and television industries. To read the 2015 Bunche Center Hollywood Diversity Report, Click Here.
For background information about the Bunche Center's Race and Hollywood Project, Click Here.  For previous posts about the Center's Hollywood Advancement Project, Click Here.
To learn more about supporting this important research project and its annual diversity report, please contact Chia Yen, Executive Director of Development, UCLA Institute of American Cultures at cyen@support.ucla.edu or  310.206.6872.  To learn more about how to support the Bunche Center, you may also visit https://giving.ucla.edu/bunche.