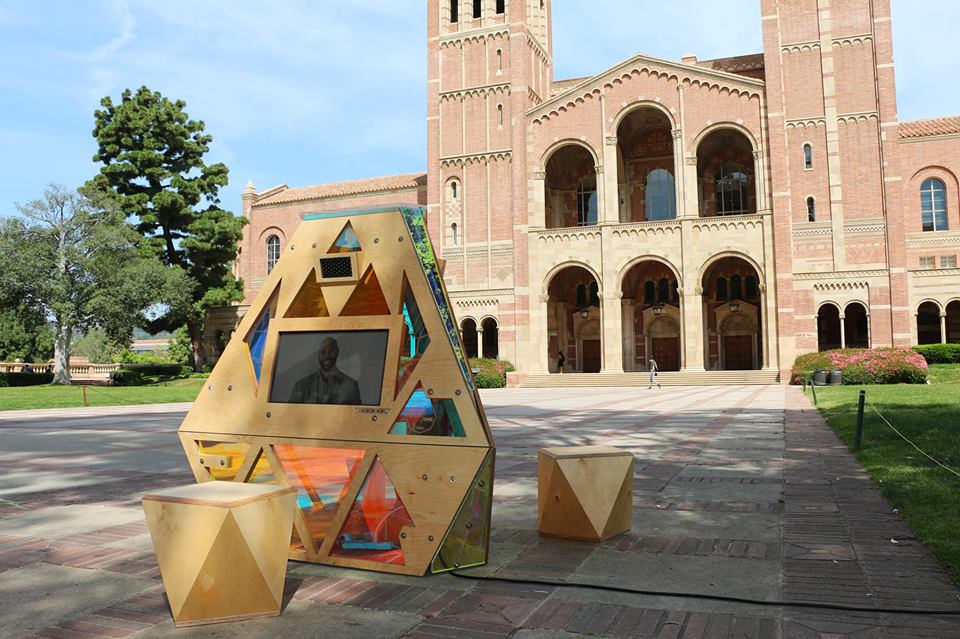 Wednesday March 30, 2016 – TODAY come participate in "Ask the Professor" at 11:45 am in Dickson Plaza. "Ask the Professor" is an interactive kiosk that features touch screen displays with information representing the Bunche Center's Hollywood Diversity Report. UCLA media wants to film/interview your experience with "Ask the Professor" and encourage you to go through it and then ask one of the report's authors, Dr. Darnell Hunt, questions you have about the report/Hollywood diversity issues. (You can ask your own questions about the Hollywood Diversity Report, or we have already prepared some conversation starters).
Be a part of this innovative experience! Check out the event page – Click Here.
 To DOWNLOAD the "2016 Hollywood Diversity Report:  Busine$$ as Usual," CLICK HERE.
For background information about the Bunche Center's Race and Hollywood Project, Click Here.  For previous posts about the Center's Hollywood Advancement Project, Click Here.
To learn more about supporting this important research project and its annual diversity report, please contact Chia Yen, Executive Director of Development, UCLA Institute of American Cultures at cyen@support.ucla.edu or  310.206.6872.  To learn more about how to support the Bunche Center, you may also visit https://giving.ucla.edu/bunche.