Images in Blackness Series Present Filmmaker Jack Willis in honor of Black History Month
Jack Willis is a UCLA alumnus who has written and filmed many award-winning social and cultural documentaries. He is known for his proclaimed films The Streets of Greenwood (1963) about voting rights in Mississippi and Lay My Burden Down (1966) about the plight of black sharecroppers in the rural south a year after the Voting Rights Act passed.
He is based in New York and will join us remotely. This event is on Thursday, February 2, 2017, in the Black Forum Room HH 153 @ 3 PM.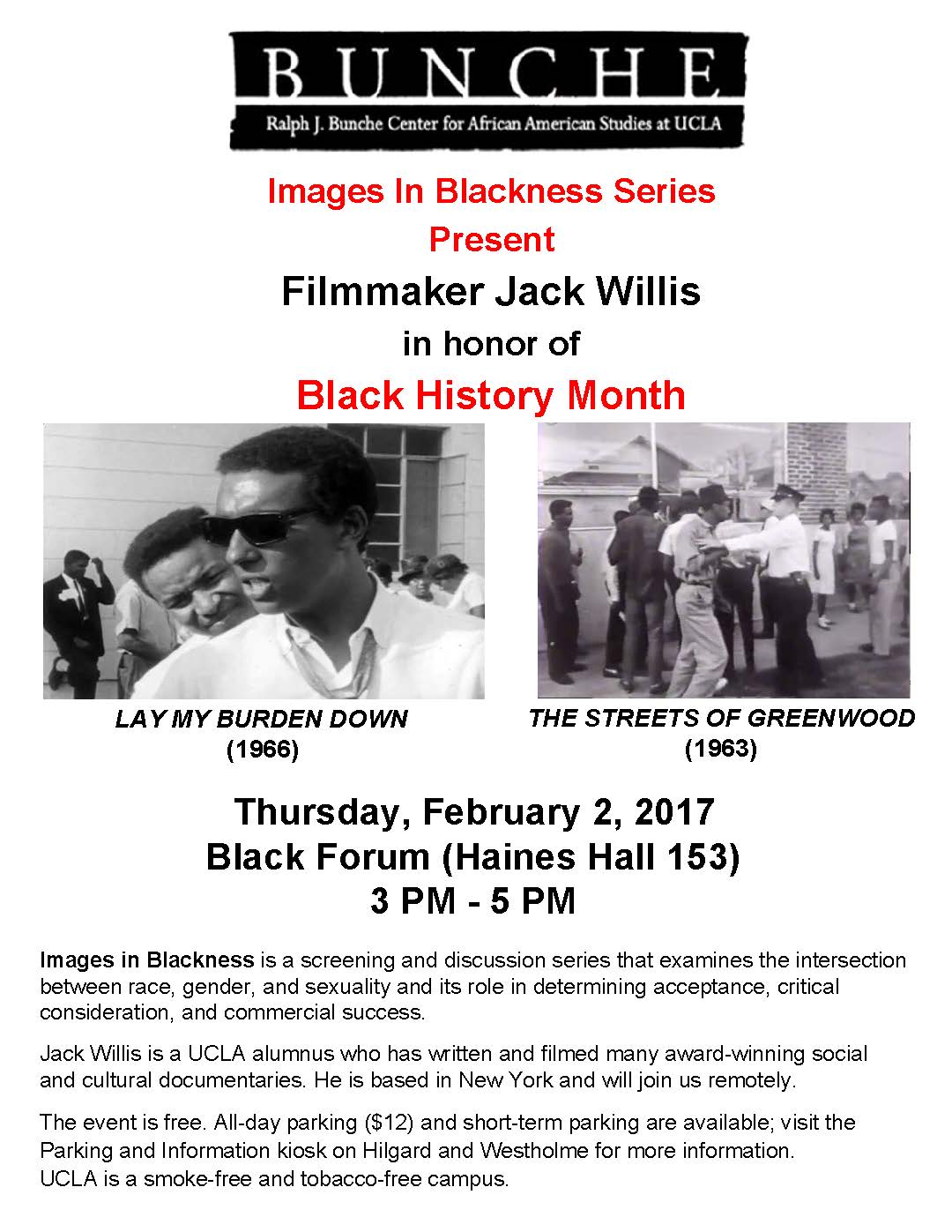 To Download the Flyer, click here.