Bunche Center Circle of Thoughts Presents
Shena Sanchez
TUESDAY, Feb. 28, 2017
NOON-1PM @ Black Forum – 153 Haines Hall
Shena Sanchez is a 3rd year PhD student in the UCLA School of Education & Information Studies. She will discuss "Urban Girls of Color on the Beaten Track."
Shena received her master's degree in international education policy from the Peabody College of Education and Human Development at Vanderbilt University and her bachelor's degree in English literature from Roanoke College.
The event is free. All-day parking ($12) and short-term parking are available; visit the Parking and Information kiosk on Hilgard and Westholme for more information. UCLA is a smoke-free and tobacco-free campus.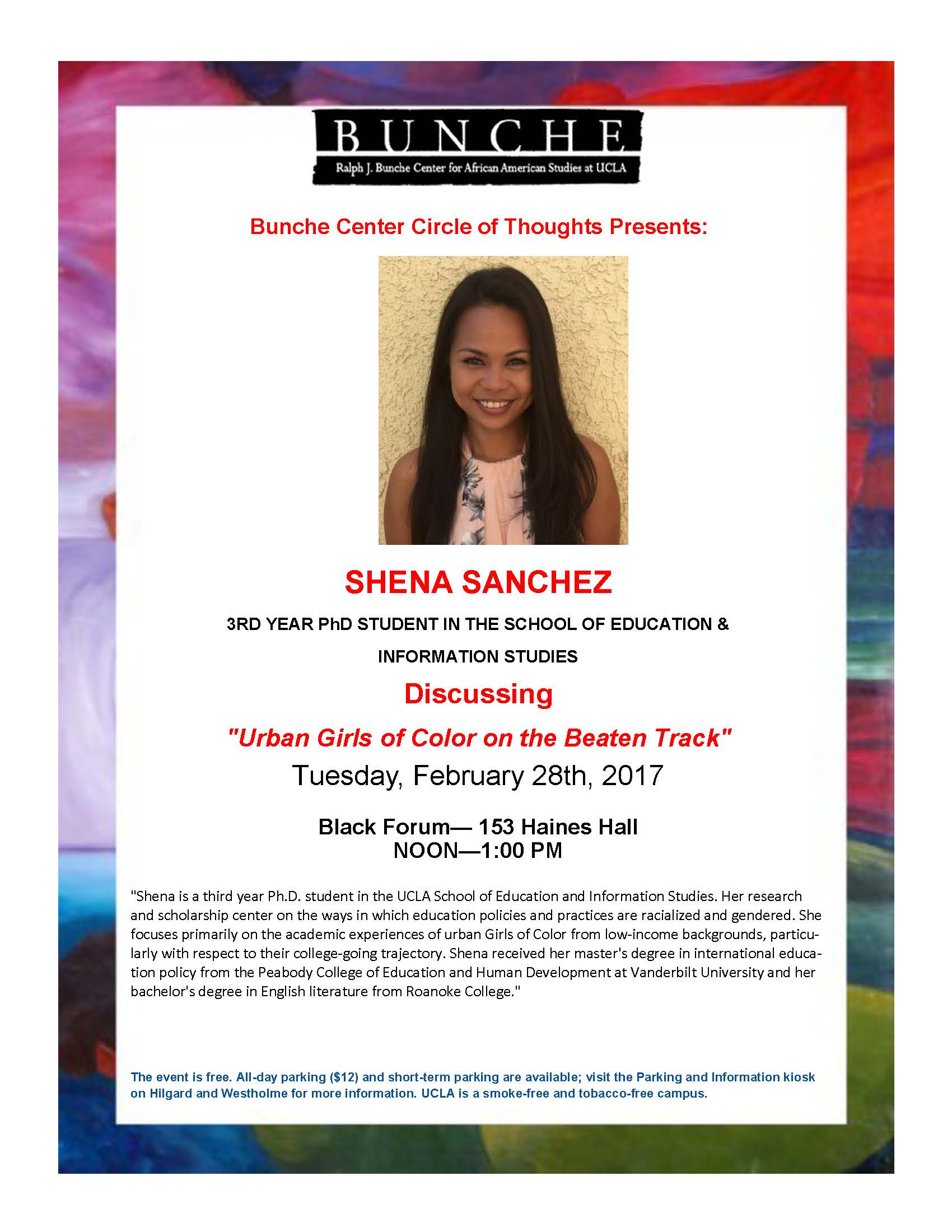 To Download the Flyer, click here.