2017 Hollywood Diversity Report Release Event
Don't miss out on the 2017 Hollywood Diversity Report Release Event on Thurs., Feb. 23., at noon in the Black Forum (Haines Hall 153).
Dr. Darnell Hunt, Bunche Center Director and lead author of the report, will discuss the latest findings with co-authors Dr. Ana-Christina Ramon, Bunche Center Assistant Director, Dr. Vanessa Diaz, Visiting Scholar, and Michael Tran & Amberia Sargent, graduate student researchers. The annual report provides a comprehensive analysis of diversity (or the lack thereof) in the film and television industries.
All day parking ($12) and short-term parking (payable at pay stations) are available in Lots 2, 3 or 4 (enter the campus at Hilgard and Westholme).
The 2017 Hollywood Diversity Report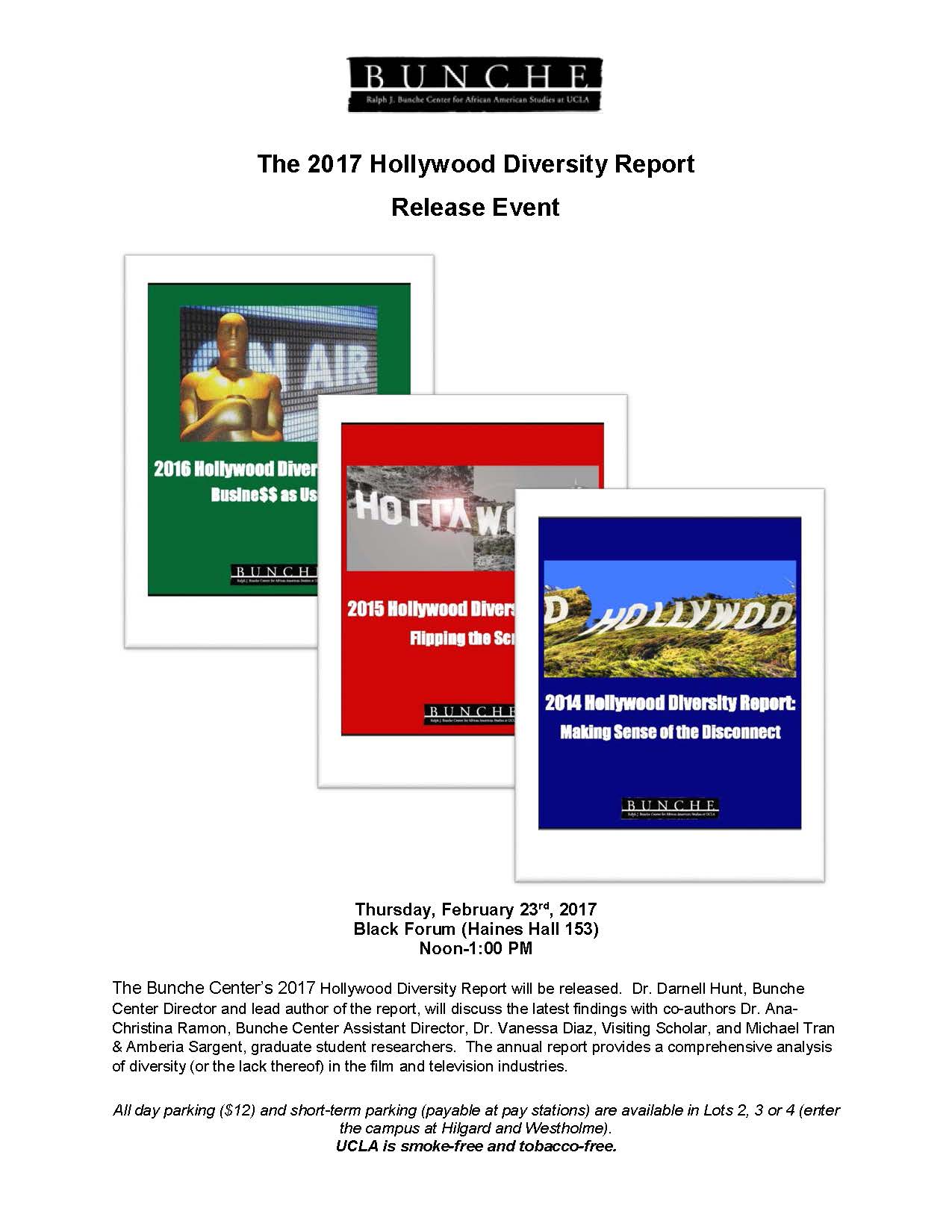 To Download the Flyer, Click Here