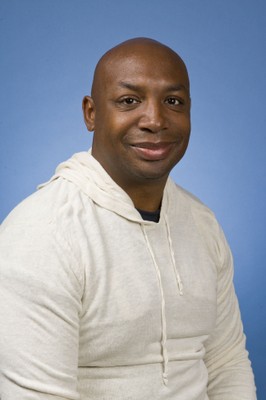 Professor Mark Q. Sawyer, a Bunche Center affiliated faculty member, passed on Sunday, March 26, 2017.  His contributions to our intellectual community at UCLA are substantial, and his presence will be greatly missed.  Click HERE to read the UCLA Newsroom story, which provides a glimpse of the tremendous impact he has had over the years.  The acknowledgment from his home department of Political Science follows:
"The Political Science department is sad to share the news of the passing of our colleague Mark Q. Sawyer, Professor of Political Science and African-American Studies.  Professor Sawyer was an internationally renowned scholar who's work on race and racism in Latin America, and racial attitudes in the United States earned him multiple awards and recognition.  He was a member the faculty at UCLA since 1999, and co-founded the sub-field of Race, Ethnicity Politics (REP) in the UCLA Political Science department in 2006.  Professor Sawyer made numerous important contributions in research, teaching, and mentoring students in both Political Science and African-American Studies, and his loss is impossible to replace.  Beyond his excellence as a scholar, Mark was loved and admired by countless students and colleagues at UCLA and across the country for his friendship, loyalty and commitment to racial and social justice. Our thoughts and prayers are with the Sawyer family during this difficult time.  We will be sharing additional details on a memorial service as soon as we know more."
With sorrow,
Jeff
Jeffrey B. Lewis
Professor and Chair
Department of Political Science
University of California, Los Angeles
Professor Sawyer was also a member of the Bunche Center faculty committee and worked closely with the Bunche Center on several projects. The Bunche Center would like to extend our most sincere condolences.