The Bunche Library and Media Center Presents Images in Blackness with librecht baker, "vetiver"
Please join us on Wednesday, February 28, 2018, from 3 pm – 4:30 pm in Haines Hall 153 as librecht baker reads and discusses poetry from her book, vetiver (Finishing Line Press, 2017). This event is free to the public and co-sponsored by Professor Robin D.G. Kelley and the UCLA Department of African American Studies.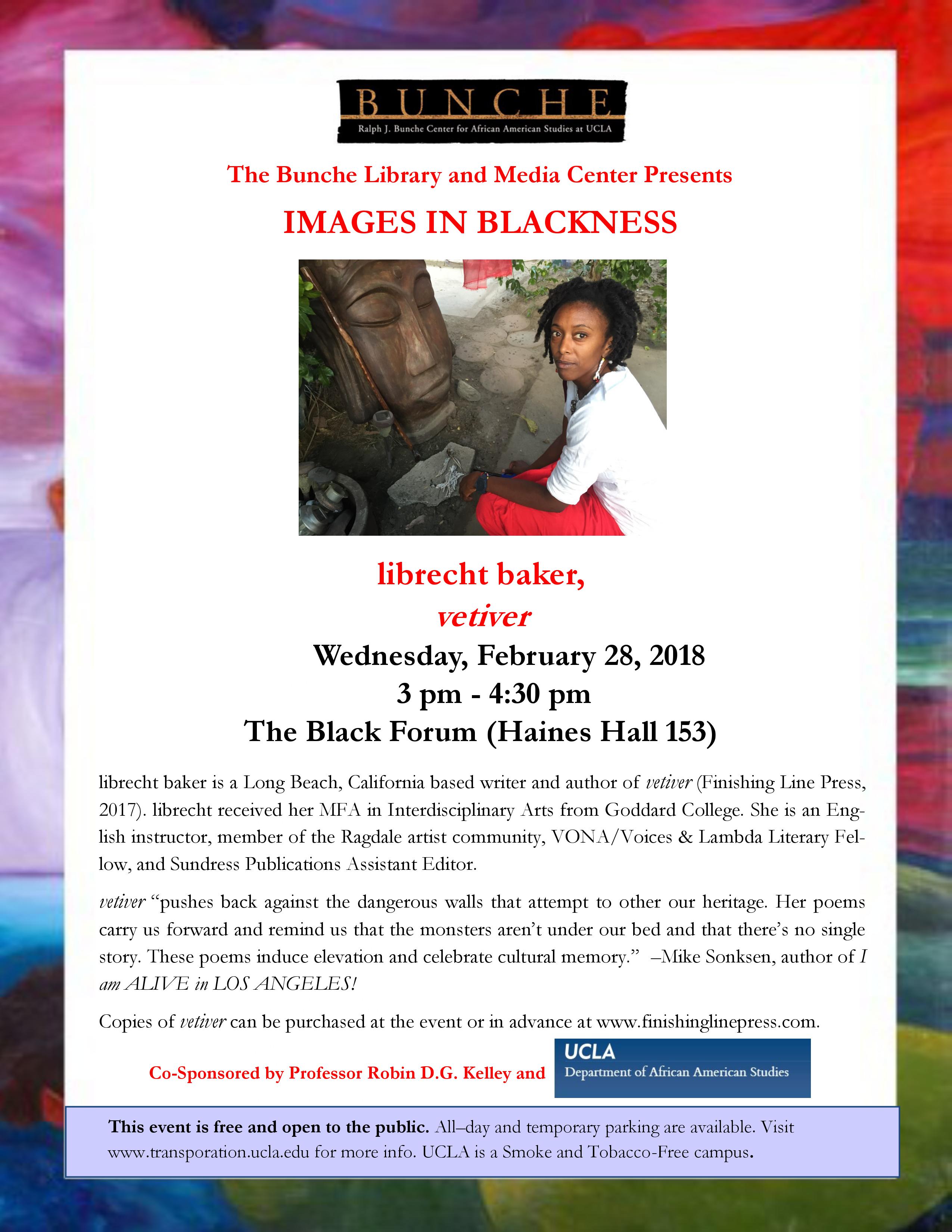 To download the flyer, click here.