Please join us for a talk by Dr. Monique Bedasse on her new book, Jah Kingdom: Rastafarians, Tanzania, and Pan-Africanism in the Age of Decolonization (The University of North Carolina Press, 2017) on Wednesday, May 2, 2018, 12:30 pm in the Black Forum (Haines Hall 153).
Winner of the Anna Julia Cooper and C.L.R. James Award from the National Council for Black Studies, Jah Kingdom uses Rastafarian repatriation to Tanzania to examine the transnational politics of pan-African ideas and praxis following the rise of independent nation-states across the Caribbean and Africa.
"Jah Kingdom is the work of a talented, imaginative historian whose innovative approach to Rastafari and black internationalism captures a neglected stream in the long history of Pan-African political aspirations and anticolonial struggles."—Minkah Makalani, University of Texas at Austin
Professor Bedasse holds a PhD from the University of Miami and is currently Assistant Professor of History and African and African American studies at Washington University in St. Louis.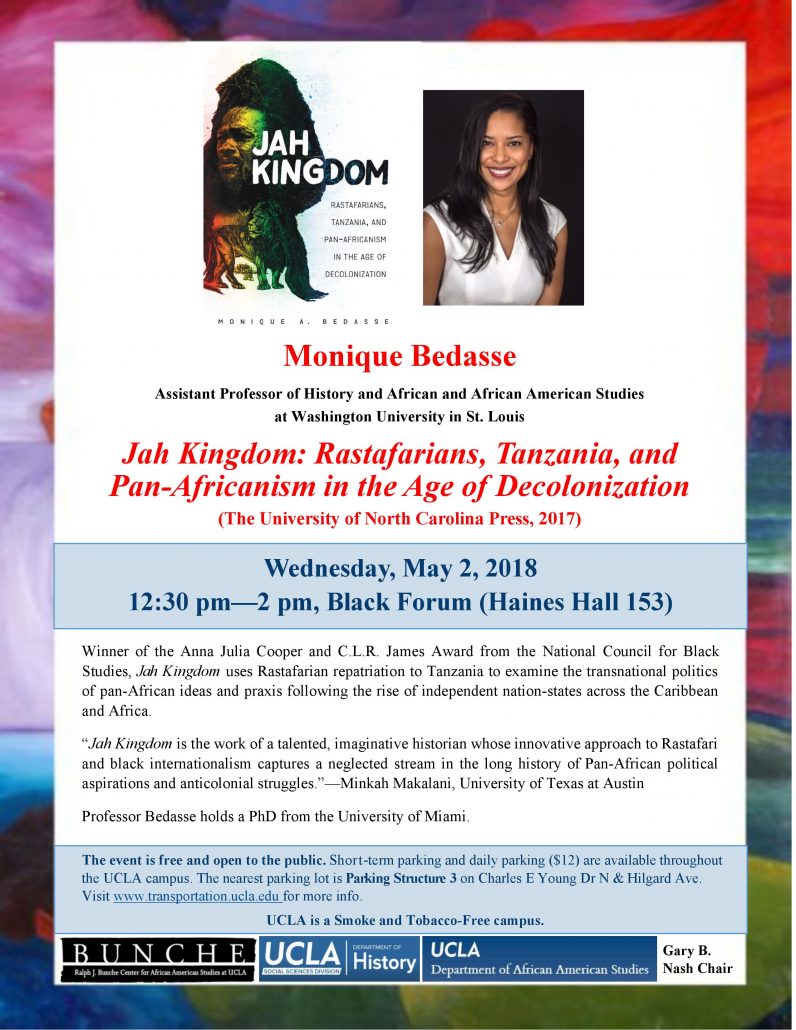 To download the flyer, click here!