Join us on Wednesday, May 16, 2018, at noon in Haines Hall 153 as New York Times visual reporter, Walter Thompson-Hernández, gives a talk on "The Role of Public Scholarship in 2018." Kelly Lytle Hernández, Professor of History and African American Studies at UCLA and Interim Director of the Ralph J. Bunche Center for African American Studies, will moderate this discussion about reaching broad audiences and doing public scholarship. Lunch will be provided. RSVP requested due to limited seating.
Speaker bio: Walter Thompson-Hernández is part of a new initiative at The New York Times called "Surfacing" which explores subcultures around the world using different forms of media. He has contributed to NPR, VICE, BBC, CNN, Fusion, The Guardian, The Root, among others. Some of his stories include "For the Compton Cowboys, Horseback Riding Is a Legacy, and Protection" and "How One Sport Is Keeping a Language, and a Culture, Alive."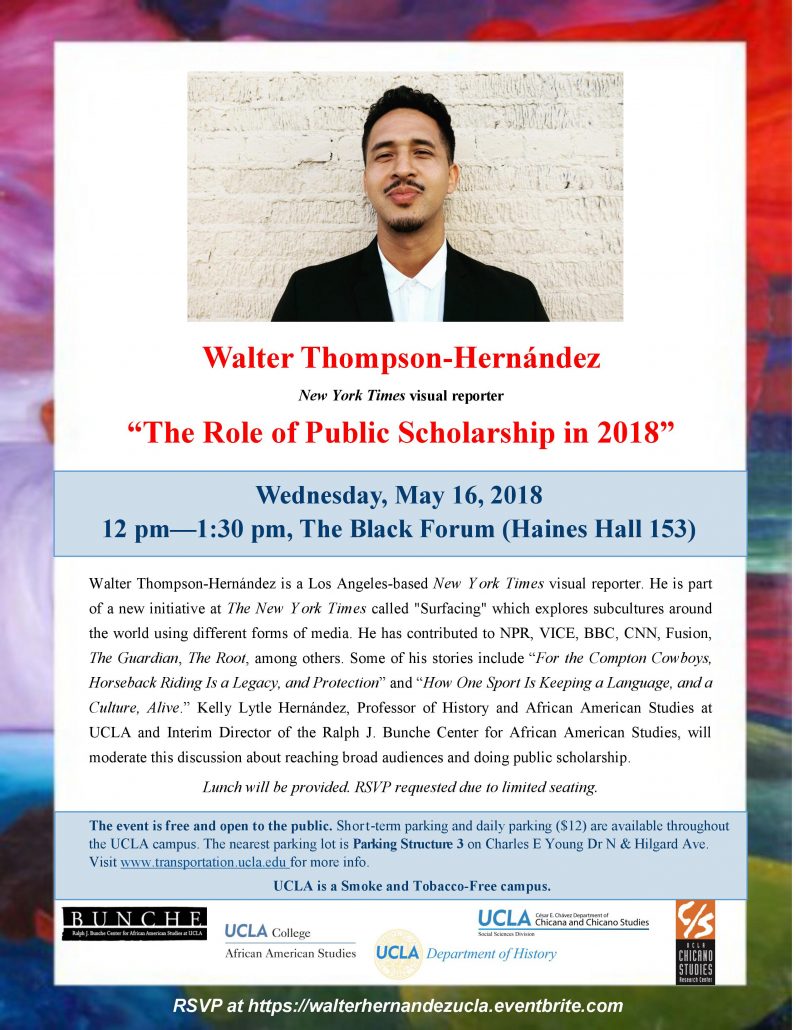 Click here to download the flyer!
Click here to RSVP!