Congratulations to all 2018-2019 Institute of American Cultures (IAC) research grantees and award recipients! 
Every year, the IAC provides funding to support research out of each of the cultural centers: the Asian American Studies Center, American Indian Studies Center, the Chicano Studies Research Center and the Ralph J. Bunche Center for African American Studies. The Bunche Center is proud to support the following student and faculty research in the upcoming 2018-19 academic year:
Graduate Students
Joelle Julien, "Haitian Migration to Latin America and the American Southwest"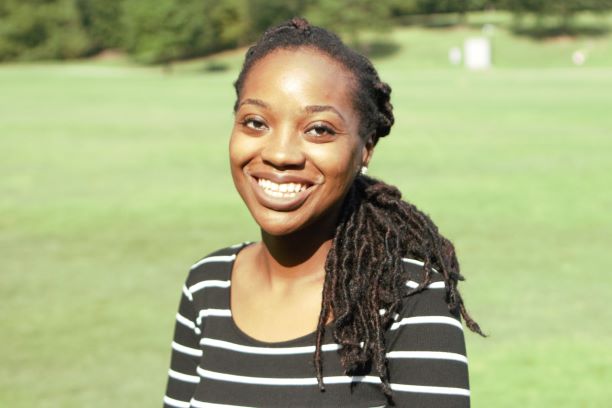 "I examine the significance of recent Haitian migration flows to Latin America (Mexico, Chile, and Brazil) for understanding Black migrant identity formation in non-typical destinations in the Global South. I use a comparative framework for understanding racialization processes in Latin America and how these Haitian migrants are negotiating the dynamics and politics of being Black migrants in these divergent locales."
Chantal Jones, "The Educational Diversity Project Follow-Up: Law Graduates Ten Years into the Future"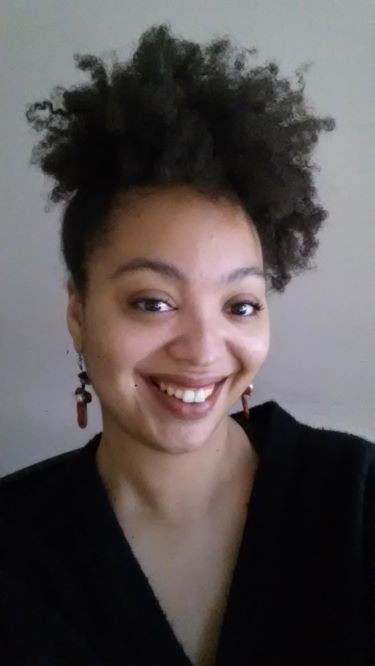 Chantal's research centers higher education, Critical Race Theory, and qualitative methodologies. Her dissertation looks to law schools and graduates in the era of Supreme Court decisions including Grutter v. Bollinger and Fisher v. University of Texas at Austin and is currently titled: The Educational Diversity Project Follow-Up: Law Graduates Ten Years into the Future.
Adria Tinnin, "From Picket Fences to Picket Lines: Environmental Pollution and Discrepancies in Modes of Mobilization"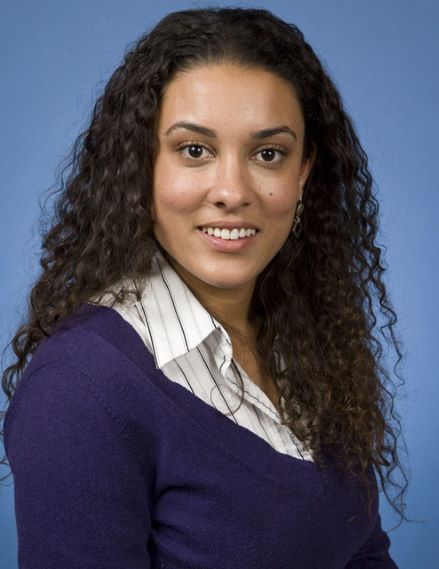 "My dissertation responds to two research questions. First, what factors influence the mode of mobilization a community chooses to engage in when responding to environmental pollution and how does this vary across different community types? Second, what factors influence government responsiveness to communities experiencing environmental pollution and how does this vary across community type? I address these questions through interviews with community members and elected officials, as well analysis of archived journalism from two case studies in Los Angeles (the Exide battery recycling plant in southeast Los Angeles and the Aliso Canyon gas leak in Porter Ranch). I hypothesize that the variation in mode of response across community types is the result of local level collective memory a particular community has about its relationship with the state."
Faculty
Marcus Hunter, "Black Los Angeles: A Public and Digital Archive"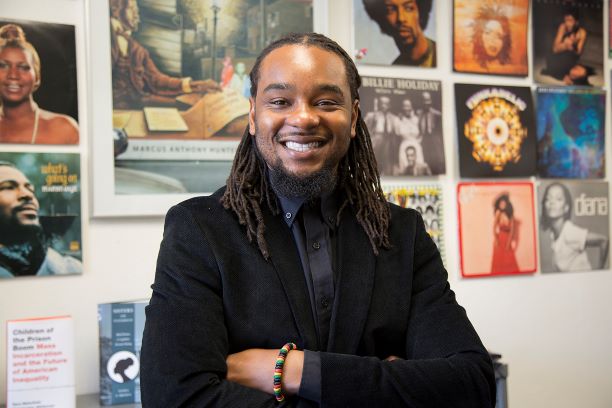 The Chocolate Cities of Los Angeles: A Digital and Public Archive of Black Los Angeles is a multi-year, collaborative, and interdisciplinary research project examining the processes of urban displacement, gentrification and rebranding (i.e. Destination Crenshaw) as it is occurring leading up to and through the 2019 opening of the Crenshaw/LAX transit line. Our aim is to develop a lasting and much-needed repository and digital archive of the myriad chocolate cities thriving, surviving and disappearing across Los Angeles and surrounding communities since the city's founding. Our diverse 12-person team includes members from three countries—the United States, Nigeria, and India—over eight U.S. cities, and three UCLA departments—African American Studies, Sociology, and Social Welfare.
Lorrie Frasure-Yokley, "Women of Color, Intersectionality, and the Geography of Electoral Politics in the United States"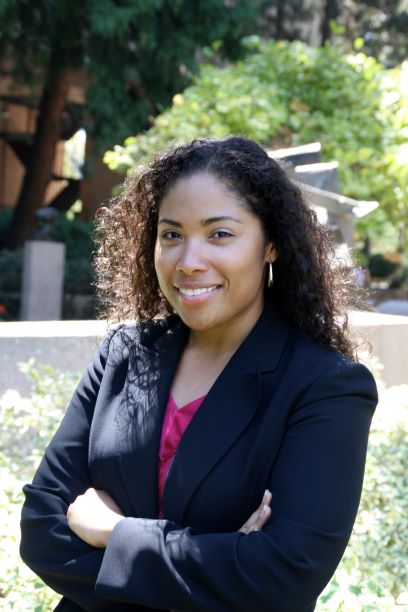 "This research project examines which factors influence Black, Latina, Asian American and White women's political behaviors and attitudes as well as how these factors vary by geographic type (urban, suburban, rural). I will use a mixed-methods approach including: 1) semi-structured interview data from Black, Chinese, Korean, South Asian, Mexican and White women; 2) national survey data from the Collaborative Multiracial Post-Election Survey (CMPS) merged with aggregated-level data from the US Census."
Ellen Scott, "Cinema's Peculiar Institution: A Book Project and Digital Humanities Extension"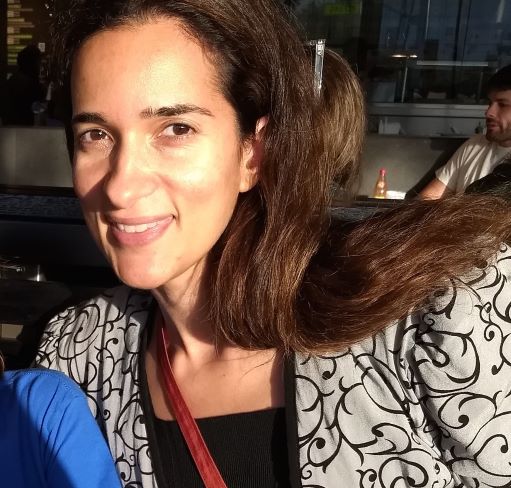 "Ellen C. Scott's Cinema's Peculiar Institution is a historical investigation of the representation of slavery on the American screen, one that attends to the various production cultures that spawned these images, the censorship efforts that restrained them, and the complex politics of their reception by American audiences of various racial backgrounds throughout the 20th and early 21st centuries. In 2016, Cinema's Peculiar Institution became the first study by a person of color to be awarded the Academy Scholars Grant from the AMPAS. Drawing from a deep reservoir of archival and rare published sources, the image-rich digital extension of the project creates the first ever comprehensive database of narrative and documentary films representing slavery. The resource, which this grant helps to maintain, will be available, accessible, and legible to a wide variety of users, from grade school students, to casual information seekers, to serious researchers."
Kyle Mays, "Black Belonging, Indigenous Sovereignty, and Radical Resurgence on Turtle Island"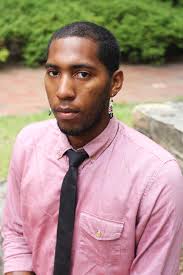 2018-2019 Institute of American Cultures' Predoctoral Fellowship Award recipient—Yatta Kiazolu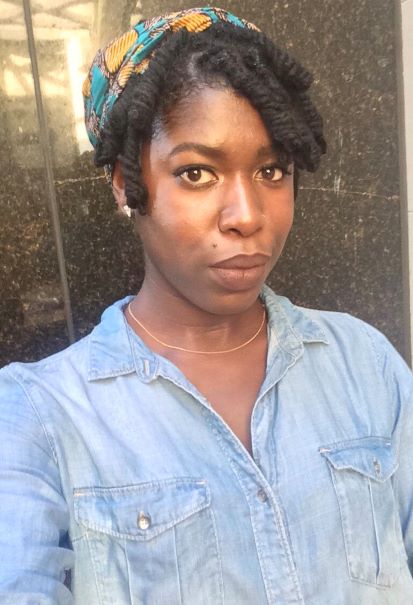 The Bunche Center is pleased to announce the 2018-2019 Institute of American Cultures' Predoctoral Fellowship Award recipient, Yatta Kiazolu. Ms. Kiazolu is a PhD student in the History Department and her research focuses on black women's political activism in the U.S. and abroad. "Through a critical reframing of Black women's internationalism which centers Africa, my dissertation explores Ghanaian women nationalists and African American women activists' engagement with Ghanaian independence from approximately mid-century to the end of the Nkrumah administration (1950-1966). I argue that organizations such as the National Federation of Ghana Women and the National Council of Negro Women struggled toward shifting black women's positionality and preparing them for new leadership roles in the rapidly transforming age of decolonization, civil, and human rights through transnational solidarity work. Although their visions sometimes diverged, Black women's self-emancipation and community building efforts were very much a part of the broader African liberation struggle. Within this process, they actively negotiated the politics and practice of a Pan-African sisterhood." The Center looks forward to supporting Ms. Kiazolu's research and scholarship over the next year.
For additional information about IAC grants, please visit https://www.iac.ucla.edu/fellowships-grants/research-grants.