Hello!
My name is Channel McLewis, and I am a doctoral candidate in the Graduate School of Education and Information Studies at the University of California, Los Angeles. I am conducting a research study in which I am exploring the college-going process for Black undergraduate women. I want to hear about your experience. If you identify as a Black woman who is currently a freshman student at UCLA, I am inviting you to participate in this study.
Why should you participate? 1. EARN $10  2. Your participation may inform the knowledge on how to foster Black Americans' success in higher education.
If you are interested in participating in this study, please email me at cmclewis@ucla.edu with the following:
I greatly appreciate this and look forward to hearing from you soon. Thank you!
Kindly,
Channel McLewis
Ph.D. Student, UCLA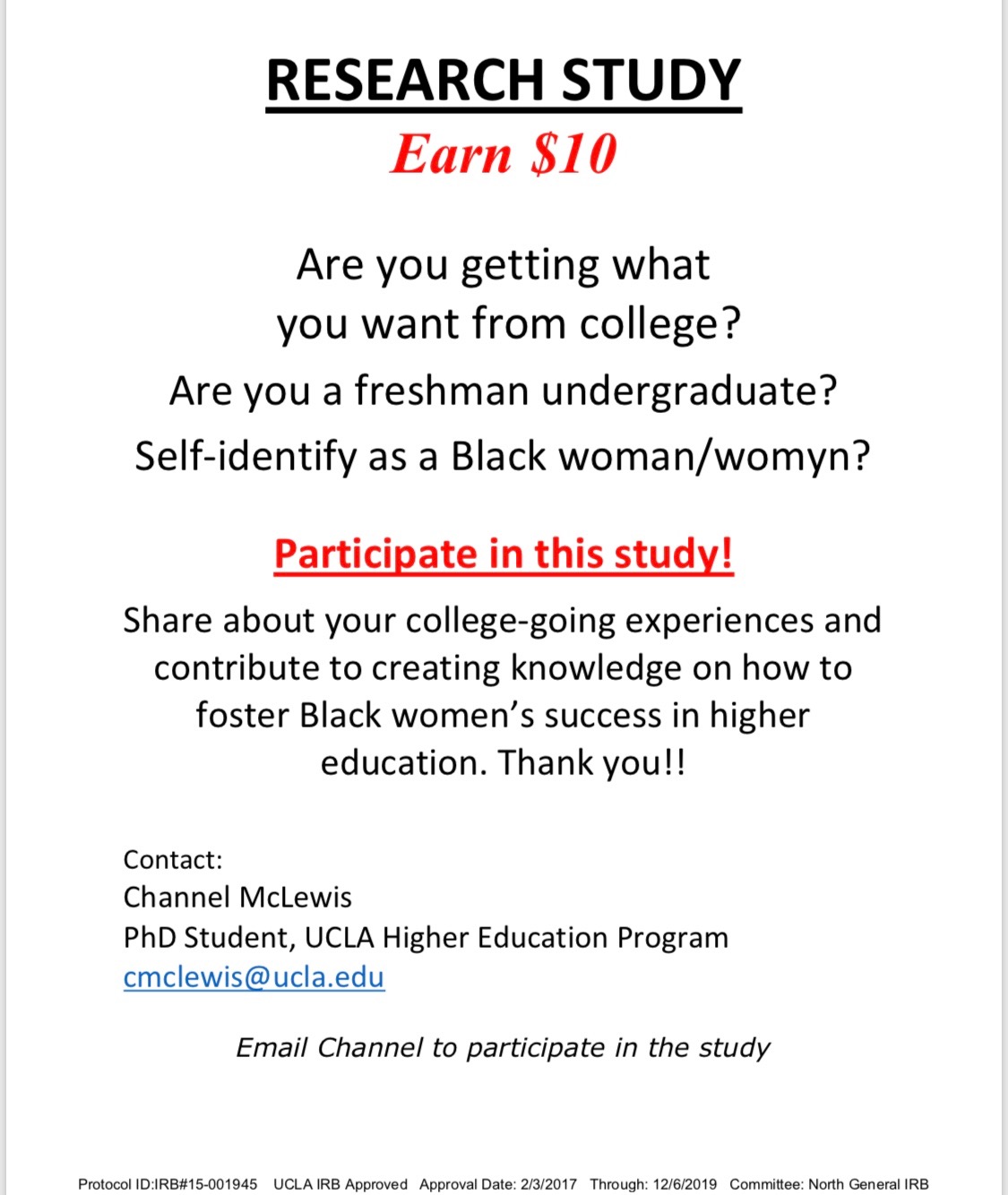 To download the flyer, click here!