April 25, 2013
Summer Humanities Institute Participants
Where are They Now?
Funded through generous grants from the Andrew W. Mellon Foundation and the Office of the University of California, the UCLA Bunche Center for African American Studies is hosting its thirteenth Summer Humanities Institute from Sunday, June 23 to Saturday, August 17, 2013, under the umbrella of the UCLA Summer Program in Undergraduate Research (SPUR). The program caters to high-achieving students from historically under-represented groups in their junior and senior year, planning to pursue a doctoral degree in the humanities and social sciences, with a focus on the African American experience. Students from our previous cohorts continue to make excellent progress in graduate programs at Yale, Brown, Cornell, Auburn, Harvard, Penn State, Duke, and UCLA, as well as being the recipient of a prestigious Fulbright Fellowship. They have also gone on to pursue careers in academia and in other professional, service and research fields. As the SHI program enters its 13th year, we wanted to feature the accomplishments of some of its past participants. Thabiti Asukile, who was in the very first cohort of the Bunche Summer Humanities Institute in 2001, recently provided us with a glimpse of his academic activities since participating in the program.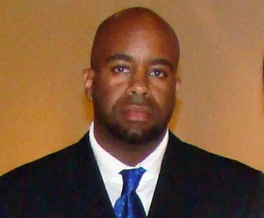 Asukile was an undergraduate student at the California State University, Dominguez Hills, where he graduated with a B.S. in Africana Studies. Asukile sought to make more comprehensive insights into American history – particularly the contributions of African American scholars. Asukile attended SHI in 2001 prior to continuing his studies at Temple University, where he earned an M.A. in African American studies, and at the University of California, Berkeley, where he received his Ph.D. in American history. Today, Asukile is an assistant professor at the University of Cincinnati McMicken College of Arts and Science, where he teaches African American, African Diaspora, and African American Intellectual history.
Through his research, Asukile has discovered a wealth of black intellectuals who have been forgotten or intentionally marginalized. As recently cited by Dr. Henry Louis Gates in "The Root," Asukile is the biographer of Joel Augustus Rogers, a highly regarded journalist in the black press who published the book, 100 Amazing Facts About the Negro With Complete Proof: A Short Cut to the World History of the Negro, in 1934. Asukile has authored several works about Rogers as well as the journal article, "The Barack Obama New Era: Race Matters More Than Ever in America" in The Black Scholar (February 2009), which examined the racial conundrum faced by President Barack Obama's election campaign committee.
For more Center Talk! stories, CLICK HERE