Bunche Center Authors' Series features Sohail Daulatzai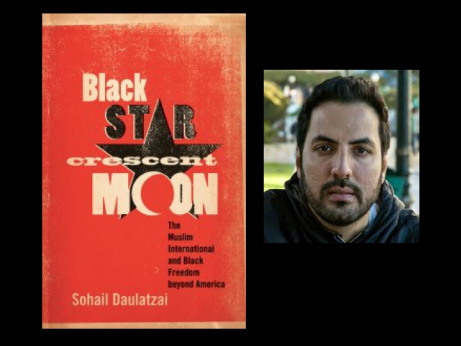 The Bunche Center  Authors' Series features Sohail Daulatzai, Associate Professor, Department of Film and Media Studies and the Program in African American Studies at the University of California – Irvine, on Thursday, May 9, 2013, from 12:00 Noon – 1:00 PM, in the Bunche Library and Media Center – Haines Hall 135.  Daulatzai will give a talk entitled, "Fire in the Masters House: Malcolm X, Muslims and the Black Radical Imagination," which looks at the pre-911 history of Blackness, Islam, America, and the politics of the Muslim Third World.  Daulatzai is the author of the book, Black Star, Crescent Moon: The Muslim International and Black Freedom Beyond America.
The event is free and open to the public.  All-day parking ($11) and short-term parking (payable at pay stations) are available in Lots 2, 3 or 4 (enter the campus at Hilgard and Westholme avenues).  If you would like to support the Bunche Center, its students and its programs, please visit https://giving.ucla.edu/Bunche.  As of April 22, 2013, UCLA is smoke-free and tobacco-free. The use of cigarettes, cigars, chewing tobacco and all other tobacco products, as well as electronic cigarettes, will be prohibited on UCLA's campus and at sites owned or fully leased by the university.  For more information, please visit: https://ccle.ucla.edu/course/view/UCLA_tobacco_free_task_force.